Presentation of the B&B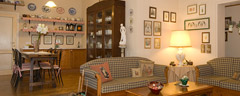 La Primavera B&B, offers cordial hospitality and tranquillity for it is ideally situated just outside the historical hilltop town of Volterra in the vicinity of the Roman theatre.
Images of the B&B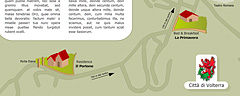 Visit both the B&B La Primavera and Il Portone holiday apartments. Explore the rooms and apartments, the garden, the car park and facilities.
The B&B Rooms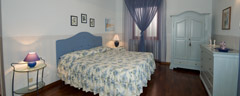 The 4 double rooms with en suite bathrooms are spacious, comfortable, elegantly and stylishly furnished in soft pastel colours.